((((SCENE))
((Scene Opens Up By Showing Chris "Gods Masterpiece" Masters picture on the big screen))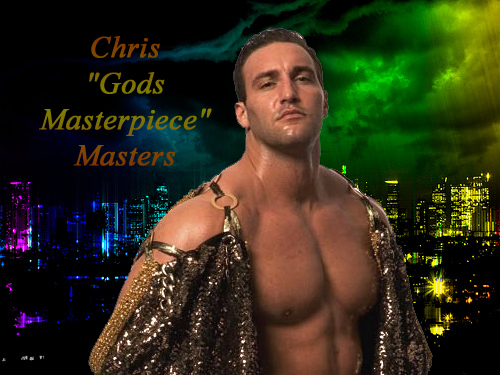 ((((SCENE))
[[Voice]]
Welcome fans to tna. On tonight show we have a doubt off are new show here in tna . Called the Masterpiece show this show will be talked about forever. Better then Jericho highlight real, better then carlto copana. Get ready for the best show in wrestling today the tna.

[[Ring Announcer]]
Please welcome your host for tonight the masterpiece show Chris masters.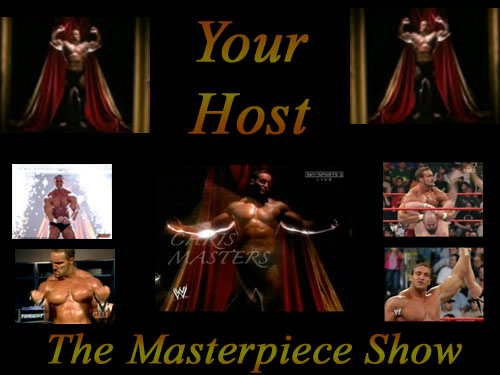 ((The Perfect Masterpiece Starts playing by Limp Bizkit all over the pa system then Gods Masterpiece heads to ring with the fire works going off in the background)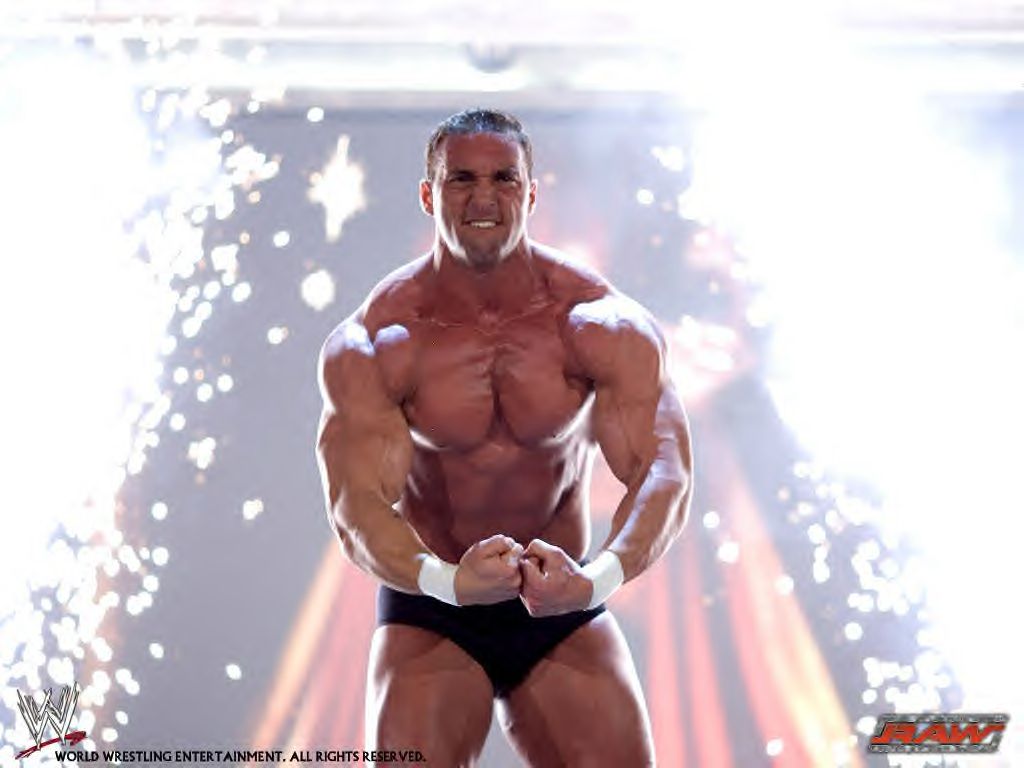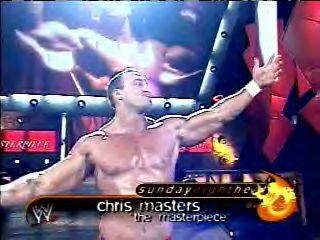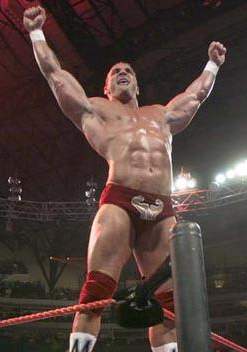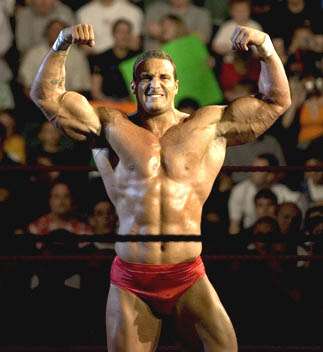 [

((SCENE)
(((Chris Gods Masterpiece Masters picked up a mic))))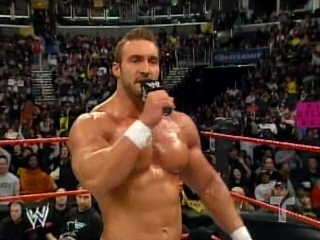 [[Chris Masters]]
Welcome everybody to the first Masterpiece Show IM your host for tonight show Chris the Perfect Human Being alive today Masters. On tonight masterpiece show ill be talking about my match this Thursday night at impact. You probable wonder why did Chris masters god his own show. Will is simple is by time I got my own show here in the tna. This is a begin off something great to come. Just stay tune trust me you wont see other shows like this ever again.
[[Chris Masters]]
Now lets get back to me again this Thursday night at impact IM going for my third match in thna. ill make history by winning 3 in a row in tna. That means for all the slow people on the TV and in this arena ill be the only perfect wrestler by the end off the night who will win 3 out 3 matches that I wrestler. Perfect 3 for 3 baby.
[[Chris Masters]]
TNA has put me in a WORLD X CUP TOURNAMENT MATCH on team Randy Orton. You see me and the team captain name Randy Orton has a little history with each other. In my first doubt match with bret heart. Me and him beat randy and steiner in a tag team match.
[[Chris Masters]]
I shouldn't be on any team. The only team I should be on is with bret heart and gods perfect masterpiece team. How do I know randy orton not going to turn his back on me? or give the rko? for the past we had. IM left on my own with out bret heart to watch my back. I don't like this idea any way. Just stay way from me and ill stay way from you.
[[Chris Masters]]
Everybody knows that IM the real captain of this team. Ill be the man who wil single handle will beat the other team. Because IM just to damn good. The master lock will be locked on sting or hulk hogan or the big show and there will be people taping out crying of tears with too much pain. Ill be the only man with a perfect record.
[[Chris Masters]]
Everybody I hope you enjoyed the first masterpiece show there will be more to come and be better . Now I need to go back to my locker room where I have perfect ten models waiting for me like IM .
((SCENE)
((Chris Masters drops the mic and walks back to there locker room wileThe Perfect Masterpiece Starts playing by Limp Bizkit all over the pa system them)))