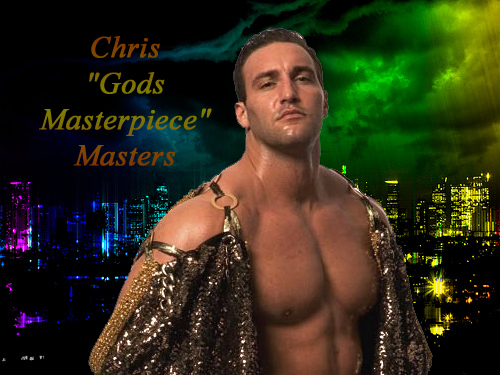 | | |
| --- | --- |
| NAME: | (Chris Masters) |
| RECORD: | (4-3) |
| TITLES: | (NONE AT THIS TIME) |
| STABLE: | (GODS PERFECT MASTERPIECE TEAM) |
| FINISHER: | (Master Lock) |
| WRESTLER TYPE | (HEEL) |
| NEXT GODS WRATH VICTIM: | Bret Hart (c) vs.. Jeff Jarrett |

((SCENE))
((Opens up showing American Arline Arena From Miami))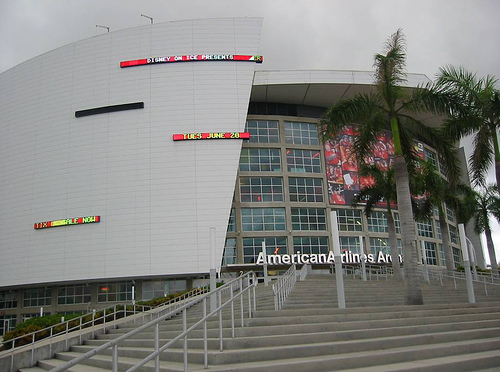 [[Voice]]
The following show is pg. 13 called TNA. On tonight show you will see the next tna champion Chris masters speck's on this match coming live from his home town Miami fl. Set back and enjoy the show.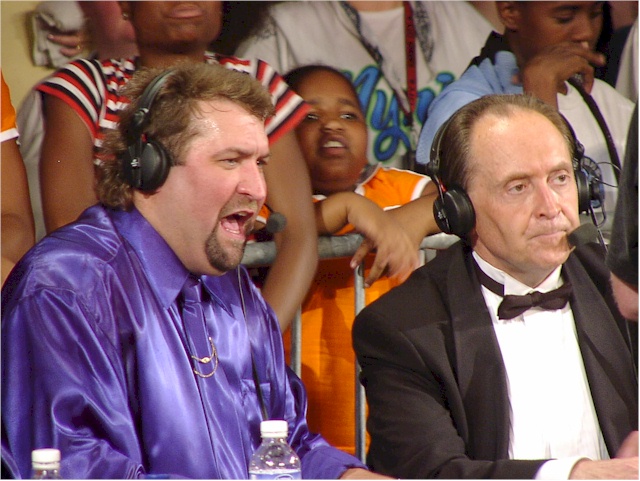 [[Mike Tenday]]
Welcome fans to total none stop action. Don west I am so excite and cant wait to call all the match for are next ppv called GENESIS. What a world title match we are going to have fans. A 3 way dance NO DISQUALIFICATION MATCH for the tna world title. We have Jeff Jarrett making his in the ring return and his first ppv in 2 years. Then we have the number #1 CONTENDER Chris Masters to face Bret Heart and the Current TNA World Champion
[[Don West]]
Mike Bret Heart will be in alot of trouble when he steps in the ring with the powerful Chris masters and Jeff jerret.
[[Mike Tenday]]
I have bad felling that bret heart may loss this match to Chris masters or too Jeff jerrett. Not only he has to face one person but 2 at the same time. That means that he doesn't have to get pin to loss his world title. Man what a match tna made for the ppv. Who ever wins this match will be at the top off the world.
[[Don West]]
Before the show went on the air we ask tna fans in front off arena who they think is going to win the world title match and 99% said Chris masters.
[[Mike Tenday]]
I hear Chris masters song lets go to the ring.

[[Ring Announcer]]
Please welcome At this time the next World Champion from your home town Chris Masters
((All Eyes On M Starts playing by Limp Bizkit all over the pa system then Chris Masters heads to ring with the fire works going off in the background)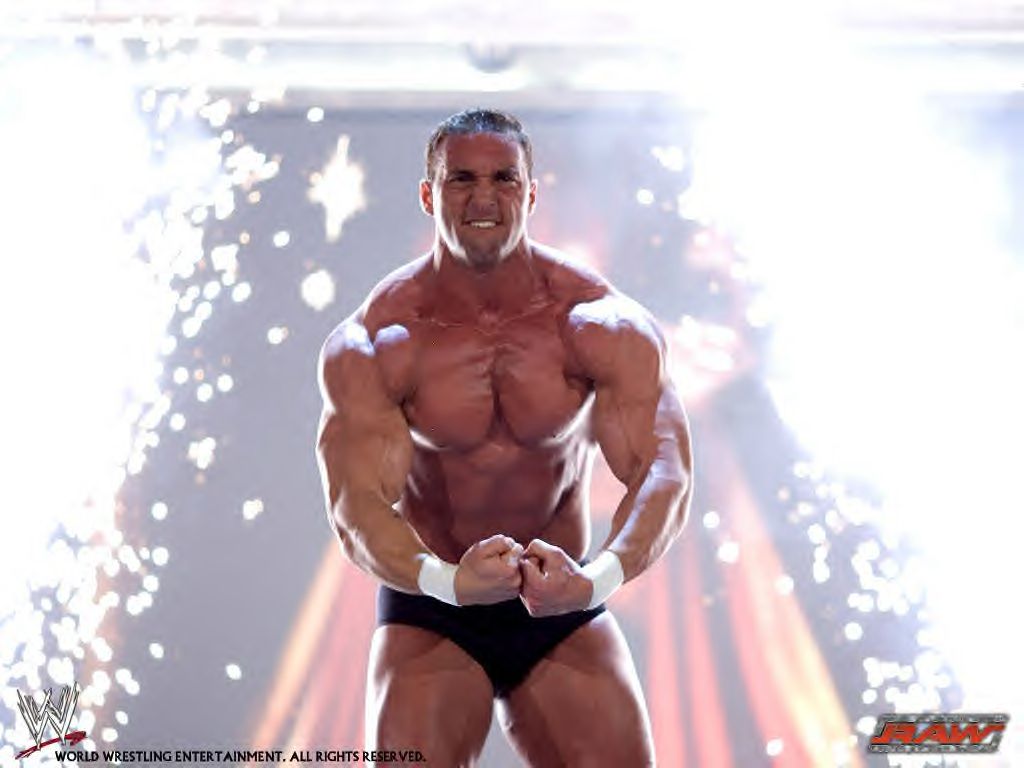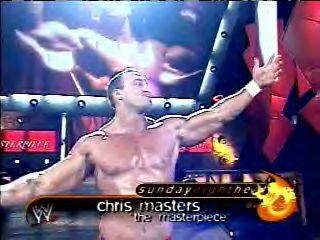 ((SCENE)
(((Chris Gods Masterpiece Masters picked up a mic))))
[[Chris Masters]]
It feels really good to finally be back home in Miami. You see this city is made of champions. 3 out of 4 are sports team have one the big one's. Miami dolphins won the superbowl, Miami Heat won the NBA Finals and Florida marlines won the world serious against sorry ass Yankees. Other teams wish they can be us. Miami is the best city in the world. And its going to get more bigger when I win and bring the TNA world title home where it belongs around me.
[[Chris Masters]]
At are next ppv called Genesis ill finally get my world title shot. IM the number contender for it against my tag team partner and stable member and the tna champion bret heart. And the founder of tna and the choose one Jeff jerrett in 3 way dance,
[[Chris Masters]]
First we have Jeff jerrett his the founder of the tna and choose one to save the tna. This man hasn't been in the ring for 2 years now he comes out of no where and gets a world title shot? this is bull shit. He hasn't earn it . He didn't beat nobody to get a title shot. I don't give fuck if your the owner or find me. Your ass should be behind the scenes where you belongs hell you ant good at that. And he calls him self the choose one and the safer of tna? Where have I heard this before? O yeah in the wwe Chris Jerico. Your a fake looking Chris jerico. Face the effects your time is up your carrier has been dead long time ago. Just wasting time and room here. This is now a young wrestling era. And not for old farts like you.
[[Chris Masters]]
Now and last we have the tna world champion bret heart. In going to let the hole world know the truth about the tna champion bret heart. Ever seines he won the world title title he changed he never called me or thank for winning my match for the number 1 contender But in not mad his one busy man defining the world title against everybody. You see me and him are cool I have no problems. But he has something I want and that is the tna world title. I say let the best man wins.
((Chris Masters drops the mic and hits song starts playing here come All eyes on me starts playing then he leaves the ring and goes back to his locker room)))

((SCENE))
(((Camera goes back showing Don West and Mike Tenday setting in there ring announcer table)))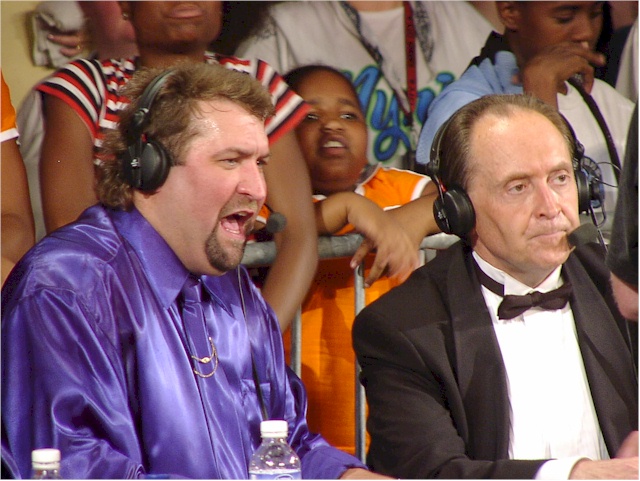 [[Mike Tenday]]
Man what he said about Jeff jerret I don't think that was good.
[[Don West]]
I dont think is right jeff jerrett takes the spot light all for him and not other wrestlers.
[[Mike Tenday]]
Will fans we are out off time. Please join this Sunday for are ppv see you next time.