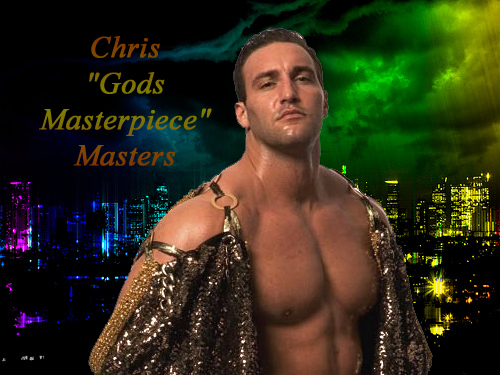 | | |
| --- | --- |
| NAME: | (Chris Masters) |
| RECORD: | (3-3) |
| TITLES: | (NONE AT THIS TIME) |
| STABLE: | (GODS PERFECT MASTERPIECE TEAM) |
| FINISHER: | (Master Lock) |
| WRESTLER TYPE | (HEEL) |
| NEXT GODS WRATH VICTIM: | John Cena, Mike Awesome, . Ron Killings, Tomko |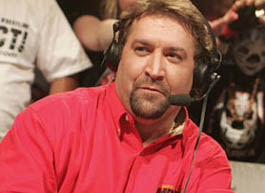 [[Don West]]
Welcome fans of tna my name is don west. You usually see me behind a table calling matches with my partner Mike Tenday But today on the show ill will have my first one on one interview with Chis Masters. But first we just less then 24 hrs away from bound for glory are next ppv this Sunday night. IM telling you tna fans bound for glory is going to be the best ppv we ever had before. It will l be the best one we ever had. We going to have some great matches at bound for glory world title on the line in a 3 way dance in NO DISQUALIFICATION MATCH, We have the X title on the line, and TNA WORLD HEAVYWEIGHT CHAMPIONSHIP KING OF THE MOUNTAIN #1 CONTENDERS MATCH and much more. You will see the best matches in your life at this ppv.
[[Don West]]
Now please welcome at this time my guest coming by a satellite from his home town in Miami fl. At bound for glory he will be in a TNA WORLD HEAVYWEIGHT CHAMPIONSHIP KING OF THE MOUNTAIN #1 CONTENDERS MATCH this Sunday night. Please welcome Chris Masters.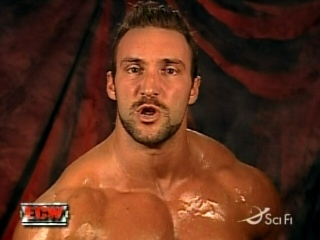 [[Chris Masters]]
Thank you don west for having me on the show.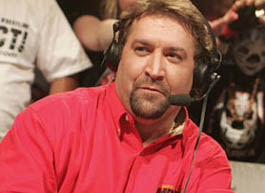 [[Don West]]
Your Welcome Chris. Now lets talk about your match at this Sunday night at bound for glory. What are your plans for winning at TNA WORLD HEAVYWEIGHT CHAMPIONSHIP KING OF THE MOUNTAIN for #1 CONTENDERS?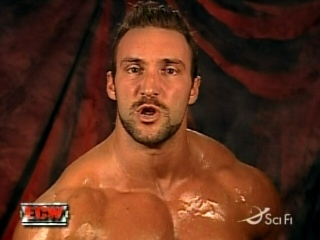 [[Chris Masters]]
Plan what plan I don't need no plan for this match. Everyone knows Ill win this match with no problem. Come on who we really have in this match ? who can give me a challage? No one just has been who's time is up. Trust me don when I say this there all will feel the masterlock once I am done with them there all will be laying in the middle off the ring with broken bones in there neck. Then I slowly use the ladder step by step wile there body's laying there looking at me moving up grabbing the suit case and winning the match.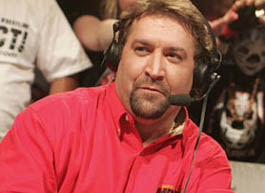 [[Don West]]
What about the comments of Ron Killings he said that your a joke here in the tna all you do is pose and flex. What your comments what he said?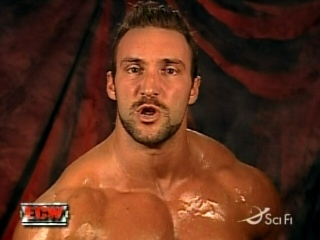 [[Chris Masters]]
How dare this young punk comes out here and says IM a joke and all I do is pose and flex. His jealous because IM way better looking then him. In effect I have prove. Guess what I found his old high school picture take a look.
His lying about how he grow up in the hood and being poor. His the joke of tna he comes out here rapping. Thinking his really good come on man you need stop already. This may be your first match back in the tna it will be your last. Just like your horrible rapping skills you will be bagging to stop hurt you in the middle off the ring. Just pack your rapping and leave nobody want you here in the tna.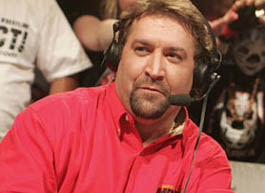 [[Don West]]
Chirs you call mike awesome a gave man don't you think he would get mad and try to hurt you for that?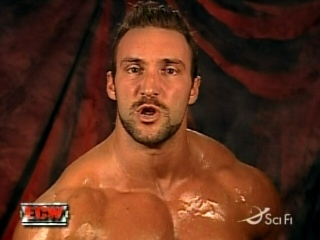 [[Chris Masters]]
He is like a gave man commercial in 15 mint you can save money on your car insurance. His 15 mints of fame ran out long time ago. He thinks he can come back from retirement and from a old people retirement home and think he got any change of becoming a real big star here hell no. Not at my watch. TNA need to stop signng this people. If you don't have what it takes anymore just stay home and get old and out off shape like everybody else does. This is Chris Masters show you got it.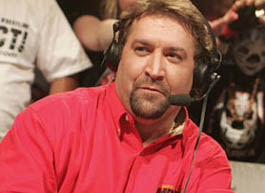 [[Don West]]
John Cena said that he would win the this match and you can do nothing about it. You have anything to add to that?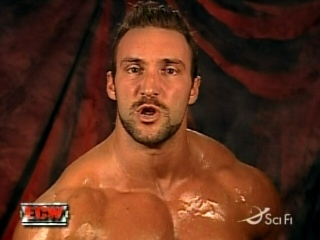 [[Chris Masters]]
You kidding me don? About john cena is going to win this match? Come one when was he last time he won something ? like few wrestlemana ago that been about 1 year. I give this to him he bring in the wresting ring and wrestle's when he want to. If he stops being someone hes not he may go all the way to the top but till then he will be another jobber who will fall flat on his face. In real life john cena doesn't talk black he talks normal. He things is cool to talk black on screen will make the fans like him. John Cena I know you have a bad neck guess what there is something waiting to brake it again is called the masterlock this Sunday night.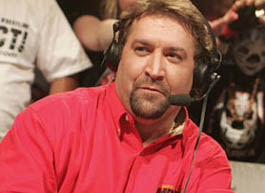 [Don West]]
And last we have Tomko his big and tall he may give you a run for your money. I know you have something to say about that?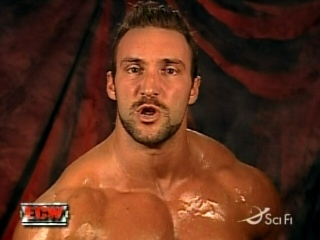 [[Chris Masters]]
Run for my money hell no never. I make more money then him so I don't need to worry about that. Yeah he maybe tall and goofy looking and have 2 left feet in the ring but no wrestling skills. He brought in to tna to be a side show freak. He thinks he's good because you got put in this match he probable telling all his friends that will be only one Christian cage that he will win. Guess wrong you better have your bags pack so tna send you back to new Japan wrestling with a ticket saying your a loser thanks for getting beat by me.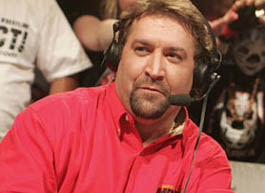 [[Don West]]
Any last thoughts for your match at ppv this Sunday night?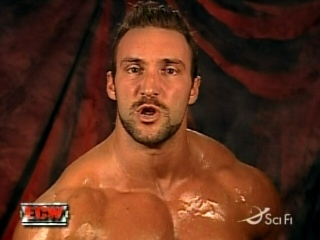 [Chris Masters]]
At the ppv bound for glory I will finally win a big one and walk out as the new #1 CONTENDERS for the tna World Title. Is time for me to be known as Mr. ppv. See you all losers this Sunday night.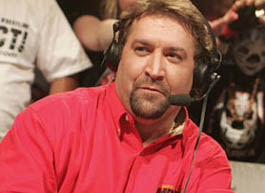 [[Don West]]
Thanks you Chris for this interview good luck with you match at the ppv. Fans if you missed this ppv I don't what to say. Fans we are out time join this Sunday night for bound for glory see you next time.