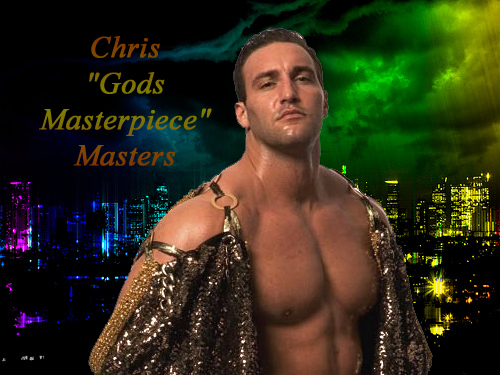 | | |
| --- | --- |
| NAME: | (Chris Masters) |
| RECORD: | (3-3) |
| TITLES: | (NONE AT THIS TIME) |
| STABLE: | (GODS PERFECT MASTERPIECE TEAM) |
| FINISHER: | (Master Lock) |
| WRESTLER TYPE | (HEEL) |
| NEXT GODS WRATH VICTIM: | John Cena, Mike Awesome, . Ron Killings, Tomko |
((((SCENE))
[[Voice]]
Welcome fans to tna. On tonight show we have will have the return the Masterpiece show this show with your host Chris Masters.. Please join us this Sunday night for are ppv called Bound for Glory. You will be witness the best wrestlers in the world put on the best show you ever saw. Call you friends and family to order are ppv to makes us number one. Please enjoy this show.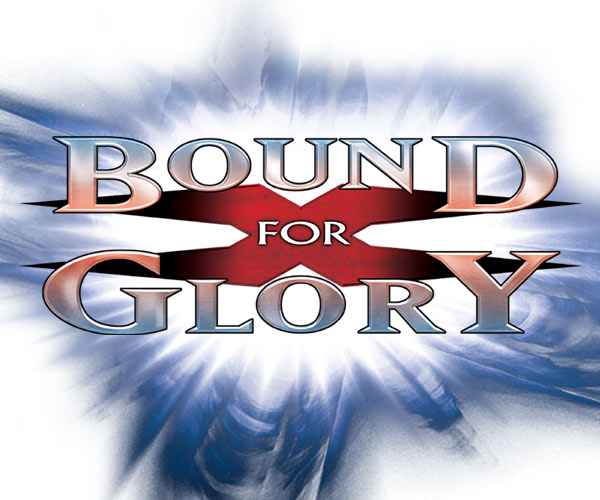 [[Ring Announcer]]
Please welcome your host for tonight the masterpiece show Chris masters.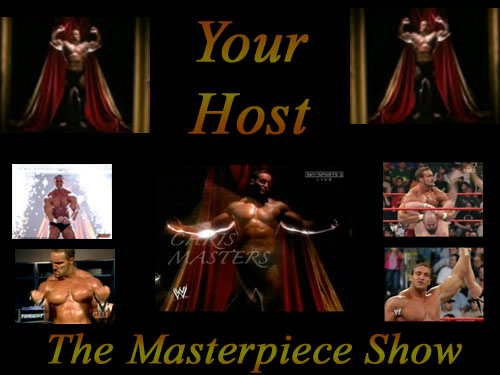 ((All Eyes On Me Starts playing by Limp Bizkit all over the pa system then Gods Masterpiece heads to ring with the fire works going off in the background)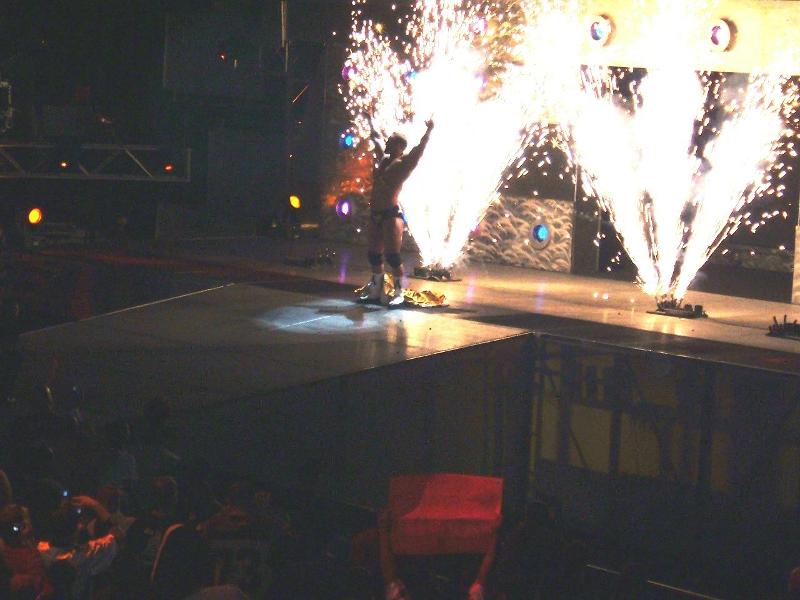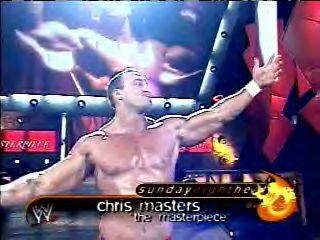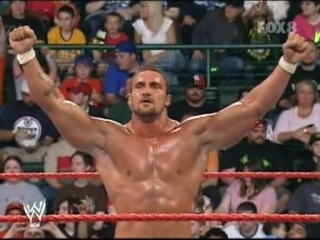 ((SCENE)
(((Chris Gods Masterpiece Masters picked up a mic))))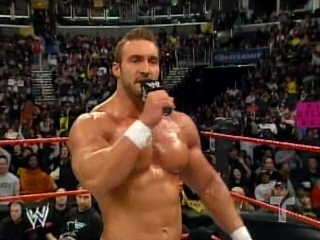 [[Chris Masters]]
Welcome to the best show in the history of wrestling and going today the Masterpiece Show. IM the host of the show Chris the perfect human being alive right now y Masters. You see IM not Frank Shamrock I don't get hurt before my match and back out like a looser he is. In effect I never got hurt in mj matches even do people came and gone and tried but fall miserable. And IM not kimbo slice even do his from my home town Miami fl I don't get knocked out in 14 second's by a nobody. No wrestler in the history of my match ever knocked me out.
[[Chris Masters]]
This Sunday at ppv called bound for glory your trutrly that will be me will be in a TNA WORLD HEAVYWEIGHT CHAMPIONSHIP KING OF THE MOUNTAIN #1 CONTENDERS MATCH against John Cena, Mike Awesome ,. Ron Killings, . Tomko. You see tna never gave me a change to shine or give me the spotlight. Bound for glory is a nice name for a ppv. Because is time for Chris Master to step out in another words come out to his own and become a main player in tna. This match is a king off the mountain means the other losers got no change winning this match. Ill be the king of kicking there asses all over my ring.
[[Chris Masters]]
Lets take a look who ill be facing this Sunday night. First we have Mike Awesome not the brightest person you ever meet. have you heard this man talk? Sound like a monkey looking for a banana. In effect he reminds me off somebody. himmmmmmm. I know who geico caveman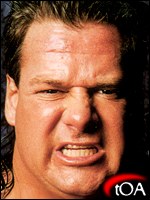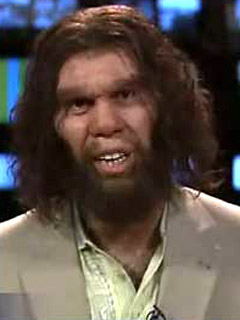 Just look at each other faces the same face the same super cuts hair cuts lol. O I need to stop laughing to hard I may pee in my pants. Didn't he died few years ago. Let me tell you all a little history about mike awesome. Back when ECW was around he won a world title. Once he won he jumped to WCW because he couldn't take the spot light. How can we trust this man when he win the world title he may jump to WWE? This is tna buddy all the best wrestlers are. You haven't done nothing here in tna to be the same ring as me. Yeah you may be tall like a gorilla and looks like king king. But IM the man who will bring bring down the big foot.

[[Chris Masters]]
We have John Cena who is a white man who thinks his black. Is this the best tna has to offer for tv? IM surprise we heavent got kicked off the show because off him. This guy is a thug who need to get his ass whooped to teach him a listen. He things people laugh at him but no there laughing at you.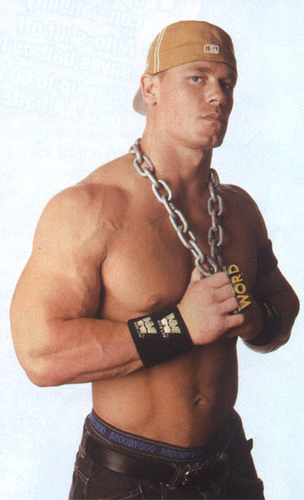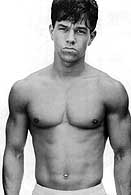 HI john cena Mark Wahlberg called his wants his old look back. Remember few years ago Mark Wahlberg used be a rapper will that's where john cena stolid his look from. Come on man you could pick anything else? TNA cant even sell anything because off you. They think because you thug nobody is going to buy anything. Even back in the WWE the last few match you had you lost. So why do you think you got a change off winning this match? If you be your self maybe just maybe you can be somebody here until then. IM the man who will take down John Cena or Mark Walberg or wigger or what ever you think you are.

We [[Chris Masters]]
Also we have Ron Killings here is another wanna be rapper, Wow is it me or everybody want to be a rappers? Hi make up your mind you either with tna or WWE. Is OK I kick the living crap out of you back to the WWE. In Effect I know who he looks like.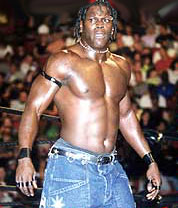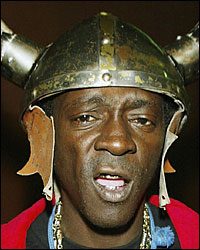 Can you say flavor flav wow look at does face's they look like. If you don't know who's flavor flav is hes a rapper and actor but the most ugliest person alive today. Hi you never know maybe Ron Killings could be his step brother. Maybe his mom had sex with his dad who knows. I wish I had a ugly bag to put on there face. They making me sick here. Ron Killings Take a good ook at me this is how a human being should look like. At ppv im going to use a ladder to make you look uglier as you are now. Don't even show up hell you may even brake a camera with your face.

We [[Chris Masters]]
And last we have Tomko how many times do I have to beat his ass in are matches. I think I beat him like 10 times already this guy doesn't know when to quit. First he left tna to go to new Japan wrestling then he got fired because he didn't know how to wrestle. Lets faced your just a bodyguard and that it. Now I know you haven't earn your change for this match. Hell you haven't even wrestled in tna for the past few weeks. This is a shame let me beat your ass again and again
You see no need to make fun off you because I already beat you so many times. At this point is pointless so is time for me to leave and get ready for this match. Ill see you all losers this Sunday.
(((Chris Masters drops the mic and hits song starts playing All eyes on me Starts playing by Limp Bizkit all over the pa system he leaves goes back to there locker room)))